Hire Expert Pest Controllers For An Effective And Hassle-free Service
Pest control is quite challenging and time-consuming to do on your own. morris pest control is a renowned pest control company. We offer completely natural and effective pest control solutions. Morris Pest Control team are the best professionals who are equipped with the latest tools. Hence, they can provide unmatched pest control results for all types of pests. For instance, rats, mice, cockroaches, termites, moths, flies and spiders.
We aim to eliminate the pests from all residential and commercial properties. We make pest control a hassle-free procedure that consumes less time. Moreover, our standard quality is maintained every time due to years of field experience. Hence, if you are willing to experience our pest control methods, call us today on 0488 851 508.
Get What You Want
We are one stop solution pest control company across Australia
Reliable Process Of Pest Control We Use
We follow a step-by-step pest treatment plan. This will give the most effective result in less time. Here is a map of how morris pest control's experts perform our pest control.

Inspection of the area – Pest inspection
is the most important and initial step of pest control. Our Morris Pest Control Company team will inspect all areas of your property. The aim is to look for pest entry and exit points, the intensity of damage and the type of pest infestation.

Fumigation process
We devise a tailor-made strategy to exterminate all the pests. A fumigation process is useful for large areas. We will cover the area tightly and release a powerful pesticide.

Spraying of pesticides
Another method is spraying pesticides all over the property. We do spray pest control for rats, spiders, bees, wasps and other pests.

Heat treatments
This method is the safest and non-chemical method. We use heat to exterminate the pests. We will heat the lumber to 132° Fahrenheit. Moreover, it is a cost-effective method.

Baits and repellents
Baits are used to attract pests. A food component is mixed with active insecticides. Hence, the pest will consume it and get affected. Repellents are very popular and help in keeping pests in check.

Dead pest removal
It is equally important to remove dead pests from the property. So, do not let them rot and develop a breeding spot for all types of germs and choose us. We remove dead pests completely.

Installing possum boxes
Above all, we have special boxes for possums. This will help us safely relocate the possums from your property.

Tips for pest prevention
Lastly, our Morris Pest Control team will provide you with pest prevention expert tips. This will help you keep the pest control effects for a longer duration.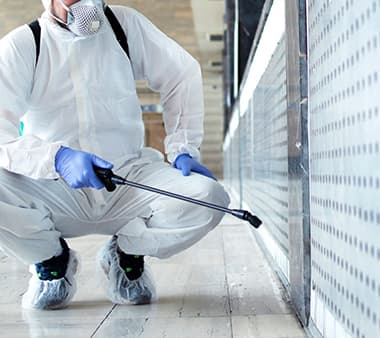 Special Pest Control Services We Offer
Eco-friendly pest treatment- Our company practices eco-friendly pest control methods. We believe in using green pesticides that are not harmful to the environment. Feel free to contact us for green pest control today!
End-of-lease pest control service- We also provide continent end-of-rental pest control services. You can call our team before vacating your rental property.
Emergency and same-day pest control- We also provide same-day as well as emergency pest control services. Make your bookings and our team will arrive within a few hours of the appointment.
Large area pest infestation treatment- Our only goal is to get rid of pests from the property. It doesn't matter how big or small the property is. Call us for large-scale pest control at easy rates.
Pest Control Services We Offer For Different Types of Pests
morris pest control has a team of experts to handle a variety of pest issues. Have a look at our offerings below.

Cockroach control service
Cockroaches are popular for spreading diarrhoea, dysentery, cholera and typhoid. Morris Pest Control is the expert you need for effective cockroach control on your property. Hence, contact us today.

Bee and wasp removal service
We have chemical-free bee and wasp pest removal treatments. We will get rid of the beehives, wasp nests, swarms of bees and wasps. Hence, the process is done using safety measures.

Possum removal service
Possums can create havoc on the property. They are responsible for chaos and damage around you. Moreover, possums can get aggressive sometimes. Hence, we will safely relocate them.

Flies control service
Flies like fruit flies, house flies, drain flies, flesh flies and others can make your space very unhygienic. Our procedure will remove all eggs, maggots and flies from your property. Hence, you can trust us.

Moth control service
Some common moths found are cloth moths, carpet moths, pantry moths and house moths. Moths cause damage to clothes, cardboards, books, leather and pantry. The best way is to call a professional before the moths breed in an increasing number.

Rodent control service
Rodents are generally rats and mice. They are linked to causing disease-filled environments. Rodents come from sewers and bring in all the dirt on your property. Are you willing to have a rodent-free home? Our best Morris Pest Control team has the right rodent control plan for you.

Flea control service
Fleas are tough to get rid of. But using the right pesticides will help. Our team will use residual flea control products which have insecticides. We will spray it all around the property. Hence, get a flea-free property today.

Spider control service
Spiders come across as scary pests. But the right pest professional will easily get rid of spiders from your property. We use products like deltamethrin, cyfluthrin, and insecticide aerosols for long-lasting results.

Bed bug control service
Are you waking up with itchy red bites on your body? Bed bugs are the number one reason behind skin conditions. The best way to get rid of them is by hiring professional pest control bed bug experts.

Ant control service
Professionals use baits, repellents and fumigation techniques for ant control. This will eliminate all the tiny ants from the property. Therefore, our team is extremely knowledgeable when it comes to pests. Hence, our clients trust us with our services.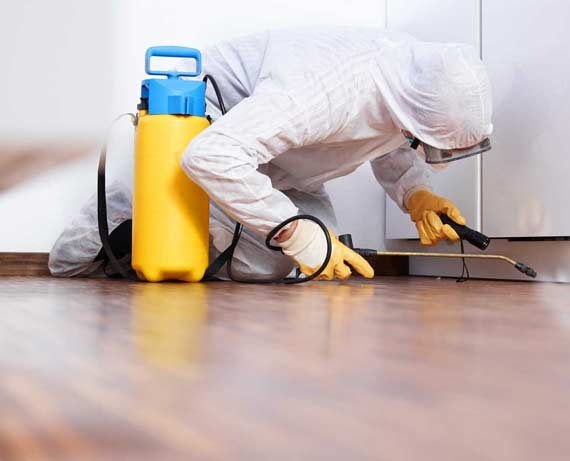 Get What You Want
We are one stop solution pest control company across Australia
Special Possum Inspection, Trapping and Relocation Services Available
Our Morris Pest Control team is excellent when it comes to possums. The priority is to safely relocate the possums without harming them. Likewise, keep our clients safe during the procedure. Firstly, our team will inspect the property. We focus on areas like attics, basements, gardens, roofs and others. We will use strong traps and boxes. Once the possum is caught, our job is to safely relocate them at least 50m away. Therefore, end your concerns regarding possums and book our services today.
Why Choose Our Morris Pest Control Team?
We aim to keep your home safe from pests and the long-term damage caused by them. Hence, we have a mindful approach to pest and insect control. And is one of the top pest control companies in the area.
Our company provides trustworthy and prompt pest control services.
We have a team who are trained pest control professionals. Similarly, they are experts in dealing with all types of pests.
Our appointment schedule is very flexible. You can make bookings with us anytime as we are available all round the clock.
To clarify, all our pest control costs are very reasonable and pocket friendly.
With expert specialization, we use advanced pest control technology in our methods.
We provide the safest and most eco-friendly pest control service to you.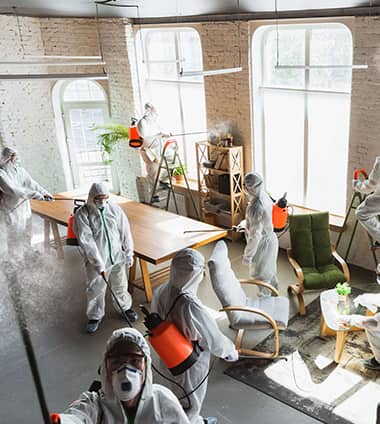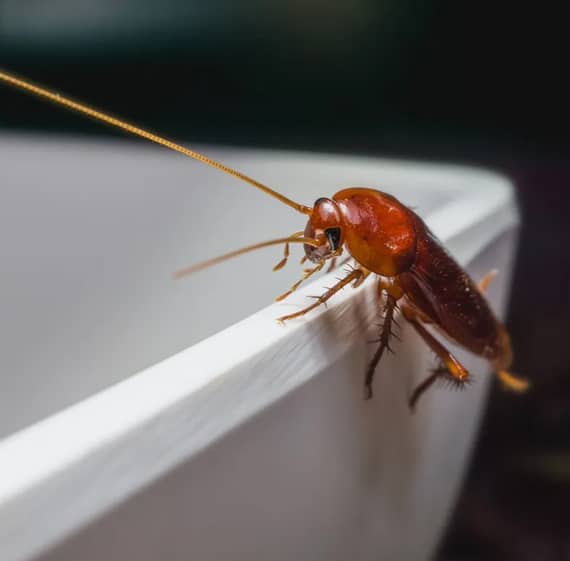 Maintain Good Health And A Safe Environment With The Help Of Our Pest Controllers
Keep pests away if you wish to maintain a safe and healthy environment around you. Pests are like unwanted guests because they come along with damages. Pests are the source of unhygienic home conditions. They are found in the pantry, beddings, clothes and water. In other words, they contaminate the food and the surroundings. They trigger many allergies and cause numerous health issues. Above all, they bring in deadly diseases causing germs. For example, salmonella, e.coli, typhoid, malaria, dengue fever, skin disorders and others. Our pest professional will help you keep the pests away from your property. And provide the easiest pest solutions to all kinds of pest infestations. Call our Morris Pest Control team for pest treatments today.
Hire Our Pest Control Team In and Around The City
Are you looking for a reliable pest control team? We are the right choice for you. Our Morris Pest Control team serves all areas and regions. This includes both residential and commercial areas like homes and offices. Hence, we are easily approachable. You can book our services and we will reach your location within a few hours.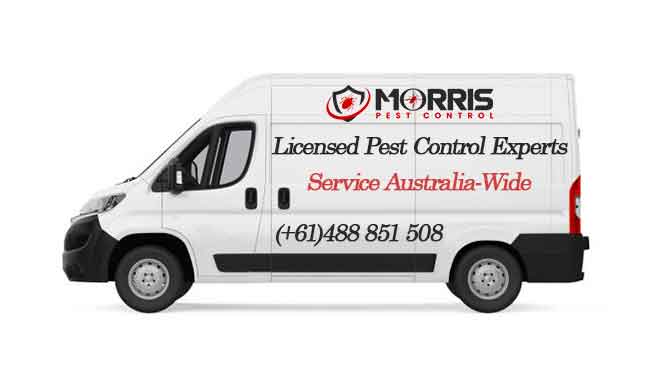 Morris Pest Control
Location :-
36 Goulburn St, Hobart TAS 7000, Australia
Hours of Operation : Mon-Sun 6:00 am-9:00 pm
Customers Rating (116)
FAQ's
The duration of pest control depends on many factors. Firstly, it depends on the type of pests and the level of pest infestation. Certain pests take longer to deal with compared to others. It also depends on the size of the property and the type of pest treatment as well. Hence, it might take 30 mins to 6 hours depending on these factors.
Professional pest control will give you long-lasting results. It is more effective compared to DIY pest control. It is not completely permanent but will help in preventing further pest infestations.
Our priority is to provide safe and effective pest control services. Hence, we make sure that our services are as environmentally friendly as possible. Importantly, we use biodegradable and non-toxic pest control treatments. The products include green pesticides, and kid-friendly and pet-friendly pest control solutions.
Our company provides emergency and same-day services as well. We understand the importance of pest problems and the urgency related to them. Hence, our Morris Pest Control team will reach your location during the desired time frame.
Some common pests found in homes are cockroaches, spiders, ants, fleas, wasps, bees, flies, rodents, termites and possums. Our team deals with these pests on regular basis.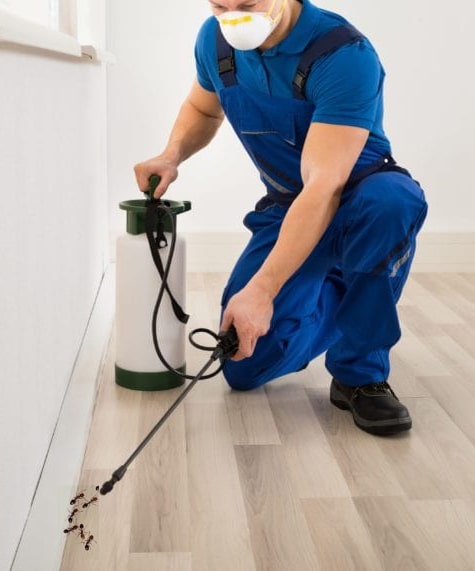 Testimonials
"Hi, I am Sam. I have been using services from Morris Pest Control for many years. They are my genuine pest control partners. On many occaions, I have called this team for pest control at my home and shop. It is always easy to get professional pest control services from this company.
"Hi, I am Ashton Agar. The professionals of Morris Pest Control are regular visitors to my home. Whenever I feel the need of pest inspection and pest management planning, I get in touch with this company. I trust them and they do everything they can to keep my life pest-free.
"Jordan here, Morris Pest Control is my permanent partner for various pest control services. I yearly book this company 5-6 times for my home, shop and garden. They are not at all pricey. They do everything clearly so you can check the difference on the same day.
Reviews
Cooperative And Friendly Nature
The best part of these professional pest controllers is their cooperative and friendly nature. The exterminators are good at talking with their customers and solving problems. They are gentle, polite and cooperative enough to deal with me.
Able To Deal With Pest Infestation
My property got damaged due to the huge amount of pest infestation. These professionals are able to deal with those damages and get them repaired feasibly. You will find your property perfect after getting the job done.
Highly Expertise Professionals
I got in touch with these highly expertise professionals to do quality pest control. In fact, I was not so happy with one thing, and these helpful and friendly professionals re-done the things to serve again for the satisfaction of clients.